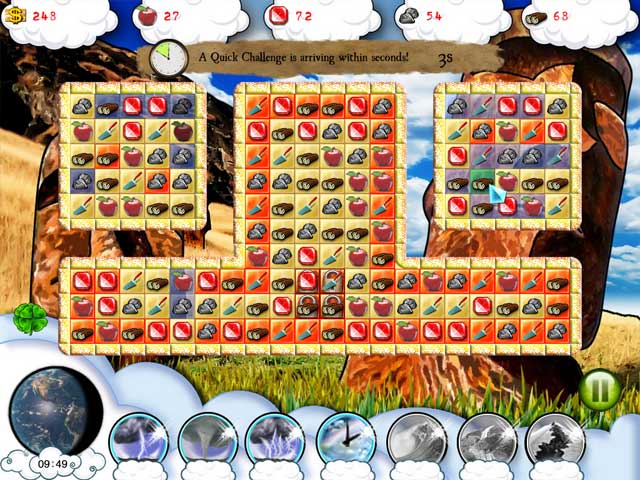 Help the world rediscover all the beauty of past generations in ReBuild the History! Problems of the past centuries have made our life harder and left famous buildings in ruins. At last, peace has come and now we are living in a calmer, safer time. Follow your dream and rebuild the forgotten historical buildings that your generation only knows from the movies. Gather resources, solve Quick Challenges and learn about famous historical buildings in this fun classic Match 3 game. The world needs somebody to make things better and rebuild what has been lost!. This is the PC version. Also available for: Mac
Game Features:
120 levels to complete
Vivid graphics
Rebuild History!
Play Free for 1 Hour
Quality tested and virus free. No ads, no adware, no spyware.
Download service provided by Big Fish Games
Full PC Version
$7.27 AUD ($ 6.99 USD) with Game Club Membership
Full price $10.39 AUD
PC System Requirements:
OS: Windows XP/Windows Vista/Windows 7/8
CPU: 1.6 GHz
RAM: 512 MB
DirectX: 9.0
Hard Drive: 111 MB
Screenshots
Click on image to enlarge
About Big Fish Games
Discover something new every day with Big Fish Games where you'll find a wide selection of interactive games that you can enjoy anytime, anywhere — on your PC, Mac, mobile phone or tablet. Big Fish Games quality-test all their games and offer a free trial of every game before you buy. Join the Big Fish Games Club and save 30% on all game purchases.
Big Fish Games are available in English and 9 other languages: