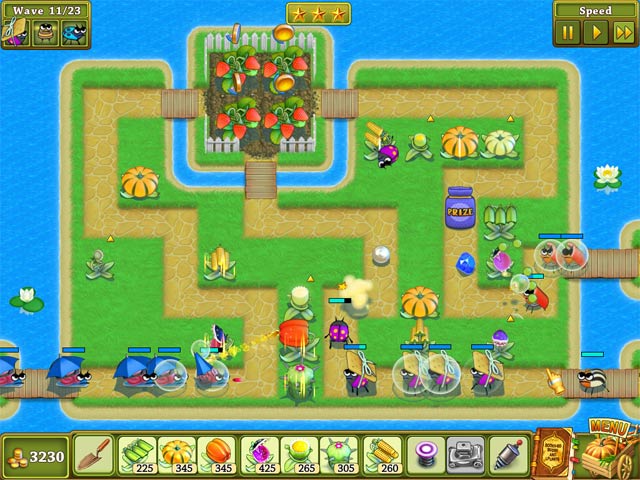 A serious menace has approached the peaceful garden and you must help defend it in Garden Rescue! As masses of voracious insects rush to fill their maws, the garden-inhabiting plants lay aside their everyday jobs to save their tiny motherland. Command the defenses, lead the green defenders into action and rescue the garden from impending doom! Earn coins, upgrade your garden, place more plants. It's all in your hands!
Try It for FREE or Buy Garden Rescue for just $ 6.99 USD. Garden Rescue is also available for Mac.
Game Features:
3 difficulty levels
Colorful graphics
Dynamic gameplay
Try it for FREE! All game downloads are quality tested and virus free with no ads, no adware and no spyware.

PC System Requirements:
OS: Windows XP/Vista/Win7/8
CPU: 1.0 GHz
RAM: 512 MB
DirectX: 9.0
Hard Drive: 117 MB
Screenshots
Click on image to enlarge
About Big Fish Games
Discover something new every day with Big Fish Games where you'll find a wide selection of interactive games that you can enjoy anytime, anywhere — on your PC, Mac, mobile phone or tablet. Big Fish Games quality-test all their games and offer a free trial of every game before you buy. Join the Big Fish Games Club and save 30% on all game purchases.
Big Fish Games are available in English and 9 other languages: