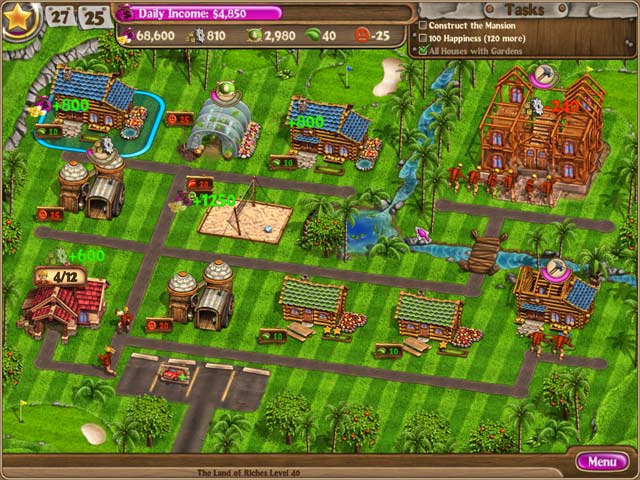 Adventure awaits in Campgrounds as you grow a prosperous company with Addie as your partner. You will develop campsites in astonishing locations and choose the path your business follows. Do you seek fortune? Do you strive to be green? Or can you find a balance? Uncover secret campsites by piecing together scattered treasure maps. Follow the clues left behind by an ancient civilization and unearth a hidden artifact. Do you and Addie have what it takes to become the next Campground Developer of the Year?. This is the PC version. Also available for: Mac
Game Features:
Develop exciting campsites
Unlock secret levels
Become Campground Developer of the Year
Play Free for 1 Hour
Quality tested and virus free. No ads, no adware, no spyware.
Download service provided by Big Fish Games
Full PC Version
$7.27 AUD ($ 6.99 USD) with Game Club Membership
Full price $10.39 AUD
PC System Requirements:
OS: Windows XP/Windows Vista/Windows 7/8
CPU: 1.2 GHz
RAM: 512 MB
DirectX: 9.0
Hard Drive: 195 MB
Screenshots
Click on image to enlarge
About Big Fish Games
Discover something new every day with Big Fish Games where you'll find a wide selection of interactive games that you can enjoy anytime, anywhere — on your PC, Mac, mobile phone or tablet. Big Fish Games quality-test all their games and offer a free trial of every game before you buy. Join the Big Fish Games Club and save 30% on all game purchases.
Big Fish Games are available in English and 9 other languages: