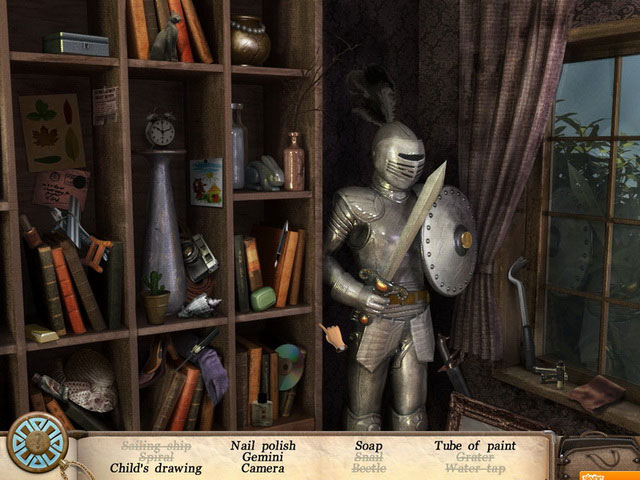 Help a mother rescue her son from the parallel world inside a mirror! Overcome the wiles of a wicked witch as you solve the puzzles that lead you to her lair, and then search a warped alternate reality for clues to the child's location. Dangers lie ahead, but there's no time to waste, so begin the journey today in Behind the Reflection, a fun and exciting Hidden Object game!. This is the PC version. Also available for: Mac
Game Features:
Captivating storyline
Multiple minigames
Help a mother rescue her son!
Play Free for 1 Hour
Quality tested and virus free. No ads, no adware, no spyware.
Download service provided by Big Fish Games
Full PC Version
$7.27 AUD ($ 6.99 USD) with Game Club Membership
Full price $10.39 AUD
PC System Requirements:
OS: Windows XP/Vista/8
CPU: 1.0 GHz
RAM: 1024 MB
DirectX: 8.1
Hard Drive: 150 MB
Screenshots
Click on image to enlarge
About Big Fish Games
Discover something new every day with Big Fish Games where you'll find a wide selection of interactive games that you can enjoy anytime, anywhere — on your PC, Mac, mobile phone or tablet. Big Fish Games quality-test all their games and offer a free trial of every game before you buy. Join the Big Fish Games Club and save 30% on all game purchases.
Big Fish Games are available in English and 9 other languages: